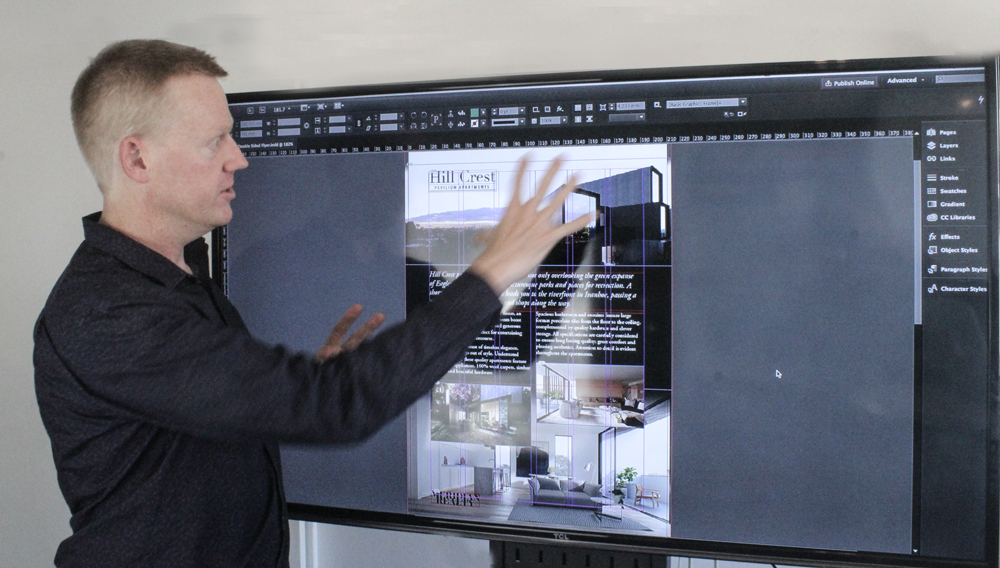 We Tailor Our Adobe Illustrator Course in Sydney to Your Business Needs
Upgrade your employee's skills with a customised Adobe Illustrator Course in your Sydney workplace. We provide Illustrator training to small groups or one-on-one to help your business work expediently by creating and editing files in-house.
Benefits of Taking An Adobe Illustrator Course in Sydney
Why take an
Adobe Illustrator course
?
Learn and use Illustrator faster – Illustrator can take weeks to figure out on your own. Taking a course allows you to learn quickly and begin working more efficiently in the program. As part of our course, we help you develop an effective workflow that will save you time and effort.
Avoid "back and forth" communications – Relying on someone else to create and edit files increases the amount of time spent reviewing changes and asking for additional adjustments. The ability to complete edits yourself means you can make changes quickly and with fewer review cycles.
Learn tools and techniques specific to your industry – We provide high-quality training tailored to the way you want to use the tool and your industry. We understand the tools and techniques that will benefit you the most, whether you work in interior design, visual merchandising, or marketing.
Investing in an Adobe Illustrator course sets your company up to save time, effort, and business costs associated with creating and editing Illustrator files.
About Short and Suite's Adobe Training
With over ten years' experience in Adobe products, our trainers provide high-quality and focused training to small groups or one-on-one.
Contact us
to discuss the perfect Adobe Illustrator course for your business.