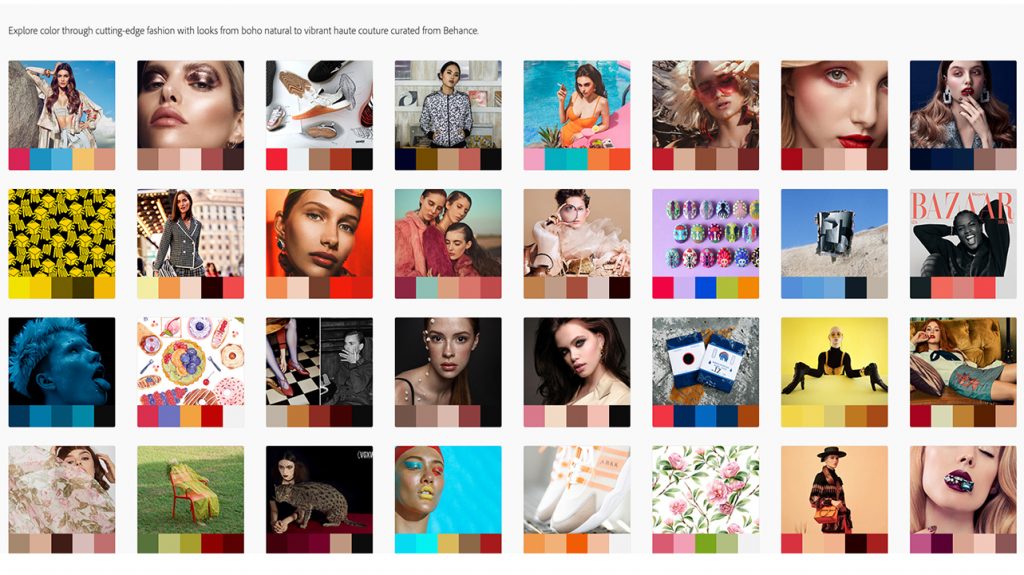 Get Inspired with Adobe Color
-
How do you decide on what colours to use in your InDesign or Illustrator artwork? Do you sometimes struggle to find inspiration for a theme or colour range? Well, look no further…
Previously known as Kuler, Adobe recently updated an old utility into a connected community, rebranding into what is now, Adobe Color.
Adobe Color is a place for members of creative industries to connect and bond over pantone preferences, all within an easy to use minimal webpage via the Adobe site (https://color.adobe.com)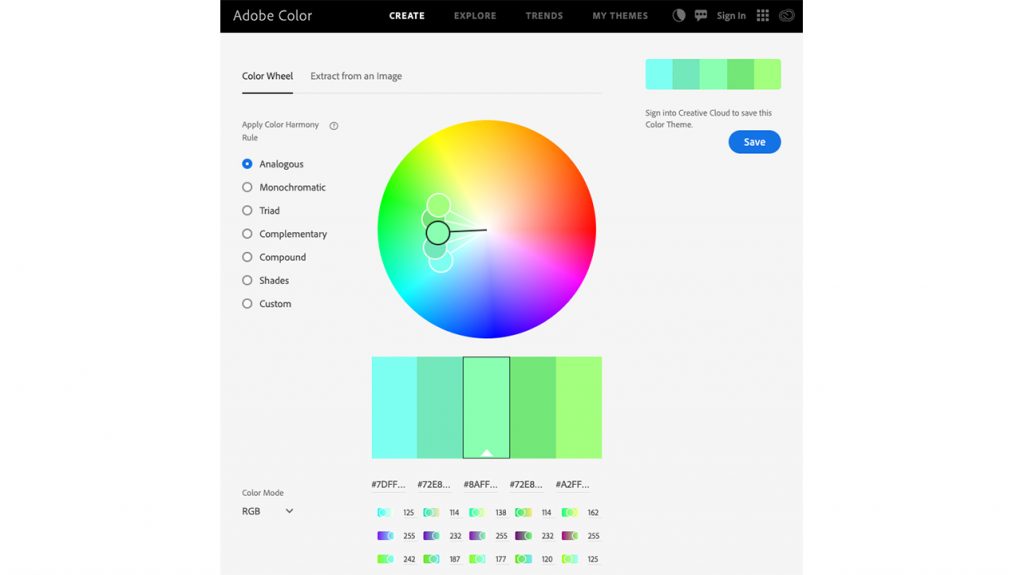 Adobe Color allows artists and designers to create custom color themes and share these themes with their creative peers. Users of Adobe Color can also use any themes created and uploaded to the community by other members.
Themes are categorized and sorted into various groups, whether you're searching based on color, style or mood. There's no limit to the array of themes available.
The latest addition to Adobe Color is the Pantone Matches option. This new feature allows the user to convert a color theme to its nearest pantone equivalent, allowing any theme the option to break out of hexadecimal and into spot colors. Alternatively, the user can simply copy the hex codes for their colors to their clipboard, then begin using them in Adobe programs straight away.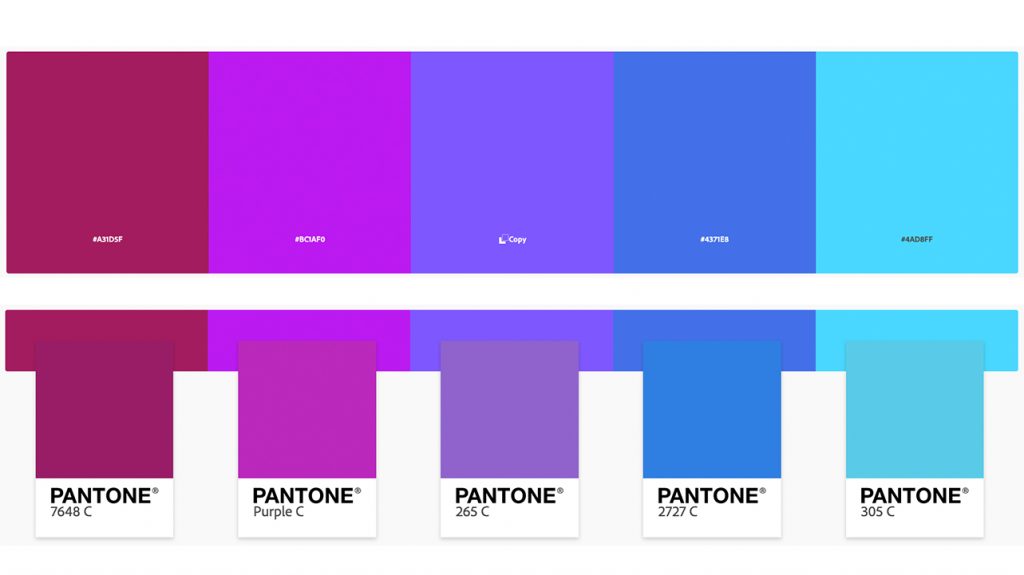 One of the great things about Adobe's new AI and Machine Learning program, Adobe Sensei, is its inclusion within Adobe Color. Searching for color themes just got an upgrade! With Sensei, you can now search for colors based on more conceptual ideas, like "happy" or "tired". Sensei is smart enough to suggest color themes that it thinks best illustrate these concepts.
So what are you waiting for? Head over to Adobe Color now and get creative, share with others and make your very own personalized color themes. Remember to share your themes with us too on our Facebook page!