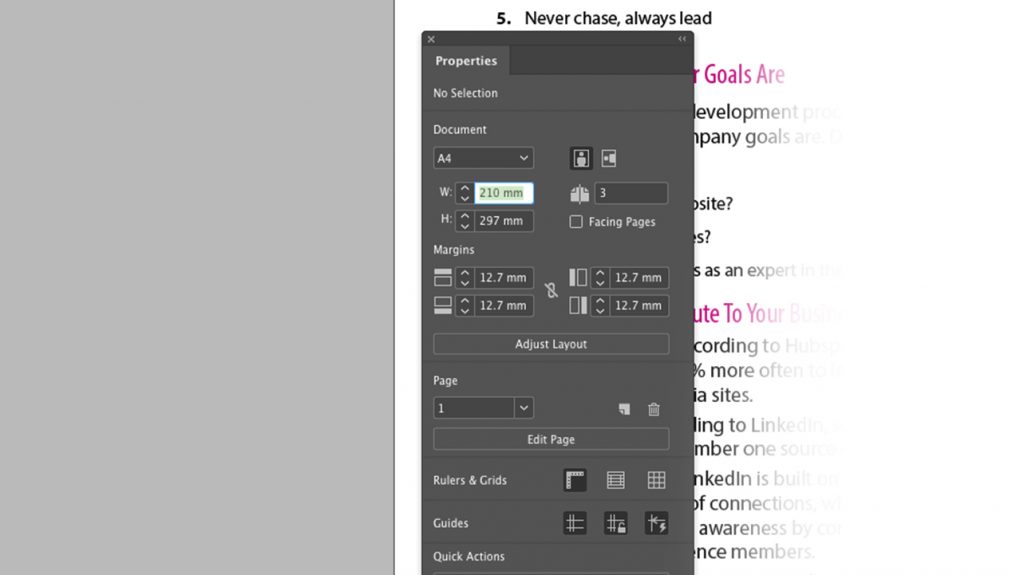 Adobe InDesign CC: Properties Panel
-
Taking advantage of Adobe InDesign's new Properties Panel
Are you new to InDesign, a hobbyist or Adobe Certified? Are you frustrated with too many panels controlling characters, paragraphs and everything else needed to create neat documents?
All you need is a simple UI, maybe an InDesign panel that displays all the basic properties of content within a frame? That would be nice! Well, look no further than CC 2019 updates and say hello to the Properties Panel.
Introducing the Properties Panel, InDesign's dedicated window designed to show all of the formatting within the selected frame. This feature allows a more direct access point to all information regarding content.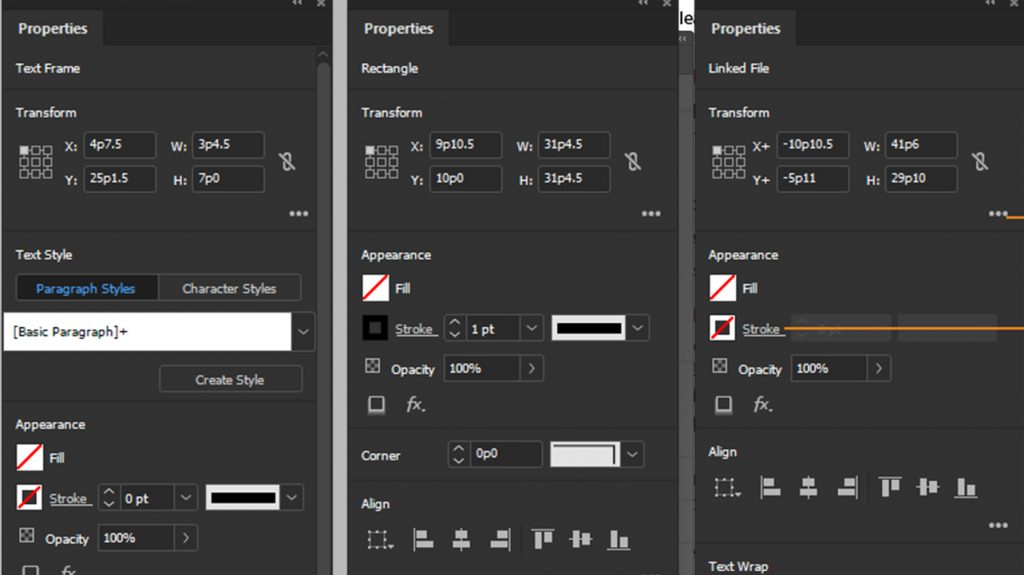 Like all of InDesign's panels, you can access the Properties Panel by going to Windows > Properties. The Properties panel is also available as part of the Essentials workspace – Windows >Workspace > Essentials.
Simply click on a frame and immediately view information such as Character or Paragraph Styles applied within the frame. You can also view Bullets, Numbering, Tracking and Kerning, plus many other formatting options.
Essentially, the Properties Panel is a window, which contains simplified versions of other panels. Its purpose is primarily for speed and efficiency. It can also change its display mode depending on what kind of content is selected. For example; if text is selected the Properties Panel will display font and character information. Yet if an image frame is selected, it will show fitting, wrapping and link information.
Make sure no objects are selected in your document and then choose the Selection tool, the Properties panel will then display controls related to the page, ruler, grids, guides, snapping, and some commonly used preferences. The Properties panel also displays quick action button that lets you place an image in the document.
InDesign's Properties Panel is sure to be a hit with some users and a miss with others. InDesign pros might have ingrained methods using other panels. These users may not use the Properties Panel, simply due to preference for another method, whereas, new users to InDesign could find the panel attractive and see the potential to creating a faster and simpler workflow.
Either way, I'm sure we can all appreciate that the purpose is to create a faster, smarter workflow with a basic approach to formatting in InDesign. Ultimately this tool is intended to be optional and use of InDesign's Properties Panel is based entirely on user preference.
With that said, open up InDesign and see for yourself and let us know what you think, will you include the Properties Panel in your CC workflow?